Fundraising
The PTA runs numerous fundraisers throughout the year as well as larger fundraising campaigns at specific times.  Some fundraisers have parents and students purchase or sell items while others allow you to earn money for Thomas Paine for purchases you already make!  To see a breakdown of the money earned from these fundraisers, please see the Budget Page.  To find out how to participate in any of these fundraisers, please read the information below and contact us if you have questions or ideas for new fundraisers!
Upcoming Fundraiser! 
Monday night we have Culver's Night at the Culver's on South Neil Street in Champaign, from 5-8 pm. The flyer is attached and you can present it on your phone.
Our PTA will receive 20% of all sales with the flyer.  Download here.
 Also, you might see some of your teachers out there helping out with various tasks!
 Come see who is helping us to raise more money for our projects like P.A.T.H., school field trips, and other exciting events!
Applebee's Pancake Breakfast on April 14, 2018
Fall Mum Sale: the Garden Committee sells mums from Country Arbors Nursery every fall!  All proceeds benefit the garden!  Forms will come home and flowers can be picked up at Thomas Paine. Click here to print PDF file.
Make dinner a selfless act by joining us for a fundraiser to support Thomas Paine Elementary PTA. Come in to the Chipotle at 903 West Anthony Drive #A in Champaign on date TBD between4:00pm and 8:00pm. Bring in the flier, show it on your smartphone, or tell the cashier you're supporting the cause to make sure that 50% of the proceeds will be donated to Thomas Paine Elementary PTA. Click here to print PDF flyer. Please note this is only at the location off of North Prospect!  And it is only from 4-8 pm, but we receive 50% of the profits during that time!
Kick-off Thomas Paine Prairie P.A.T.H. (Play. Adventure.Thoughtfulness. Healthy
Habits.) Click on images above to view/print the flyer.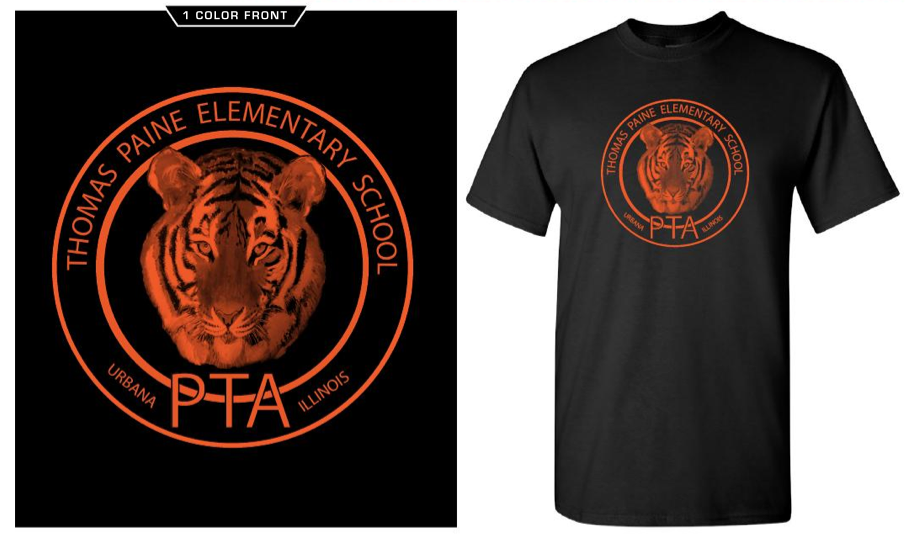 PTA T-Shirts. 
Order T-Shirt to support Thomas Paine PTA. The cost for the T-Shirt is $10. Please respond to this message if you are interested in ordering a T-shirt and give us your size by Thursday October 27th. Contact us via e-mail:  
thomaspainepta@gmail.com
or use Contact page of PTA website please.
Monical's PIZZA
day/night
 for Thomas Paine: TBD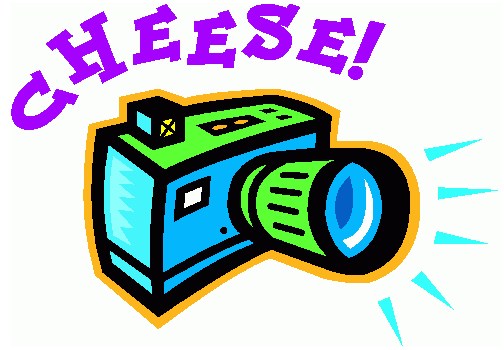 School Pictures: the PTA organizes a school picture day twice a year.  Classroom pictures are taken in the Fall and more casually posed pictures are taken in the Spring.  PTA volunteers help out on picture days and part of the picture purchases come back to our school.
Join the Red Robin Royalty program at the new Champaign Red Robin restaurant. The program gives you a free birthday burger, a free meal after 10 purchased entrees, and donates 1% of your bill to your school of choice!
Yankee Candle: These scented candles make wonderful decorations for Thanksgiving and the winter holidays and great gifts for teachers, co-workers, friends, and families! Kids can  sell via the catalog or online and they earn prizes for items sold!  All items will be delivered to the school in boxes by student in early November.  Web orders can be shipped directly to the purchaser.  Money must be turned in with the orders.  Proceeds go directly to supporting students, purchasing the last three Promethean boards we need to have a board in each classroom, and funding PTA events like Fun & Field Day.

Box Tops: clip and save those box tops and send them in with your child!  Classrooms compete for the highest number and the winning class receives a pizza party!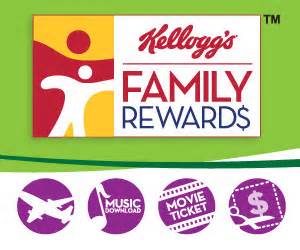 Kellogg's Family Rewards:  sign up for KFR online, purchase Kellogg's products, and earn points that turn into cash for our school. 
Schnuck's eScript Community Donations: sign up for an eScript card at Schnuck's, shop at Schnuck's, and up to 3% of your purchases will be donated to our school. 

Good Shop: create an account with Good Shop for Thomas Paine, shop online at many great stores (like Macy's, Old Navy, Kohl's, Apple Store, and many more), and earn money for our school 

Good Search: your Good Shop account is connected to Good Search.  Switch your search engine to Good Search and earn one cent for our school for every search you make!  
Amazon Smile: sign up for Amazon Smile for Thomas Paine and earn money for our school with your purchases!